Take a look at the patient management system features to see what our eAlthLTE software can do for your business.
Or check out our
eAlthLTE Brochure
!
Appointments
Example of new eAlthLTE appointment screen – see how clean and simple this is
Easily manage your patient appointments and see what appointments you have for the day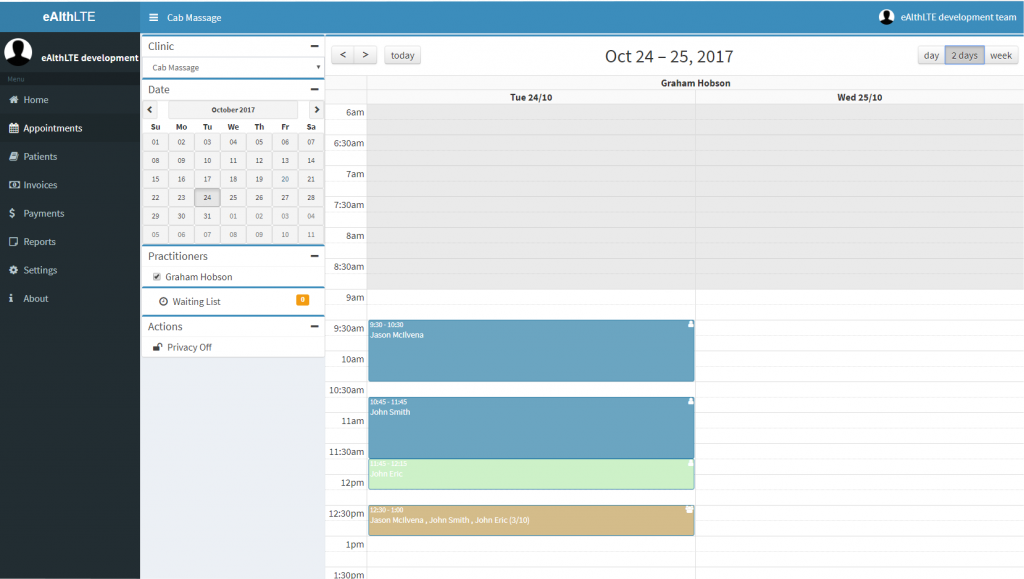 Patient Details
All the patient details in one spot. Easily see and add details about your patient and their medical history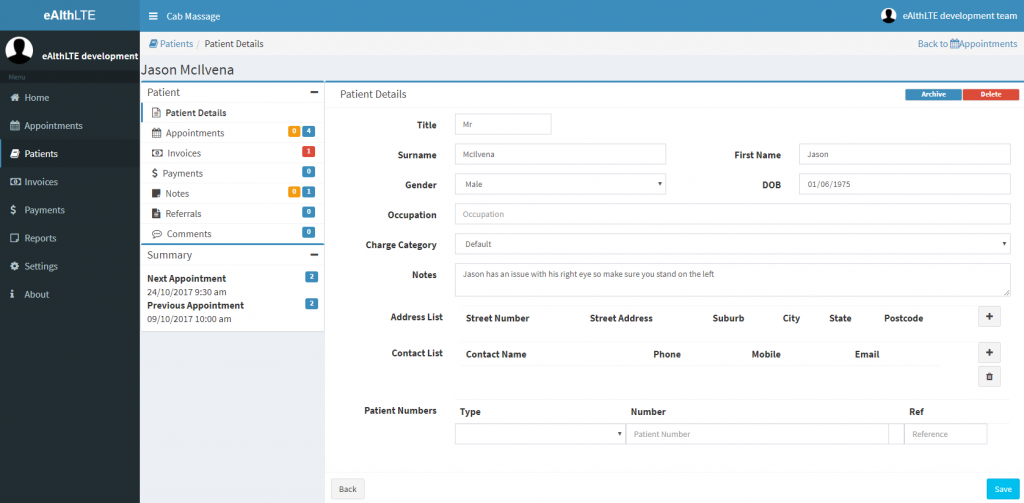 Online Patient Appointment System
Online Patient Appointment System so patients can book themselves in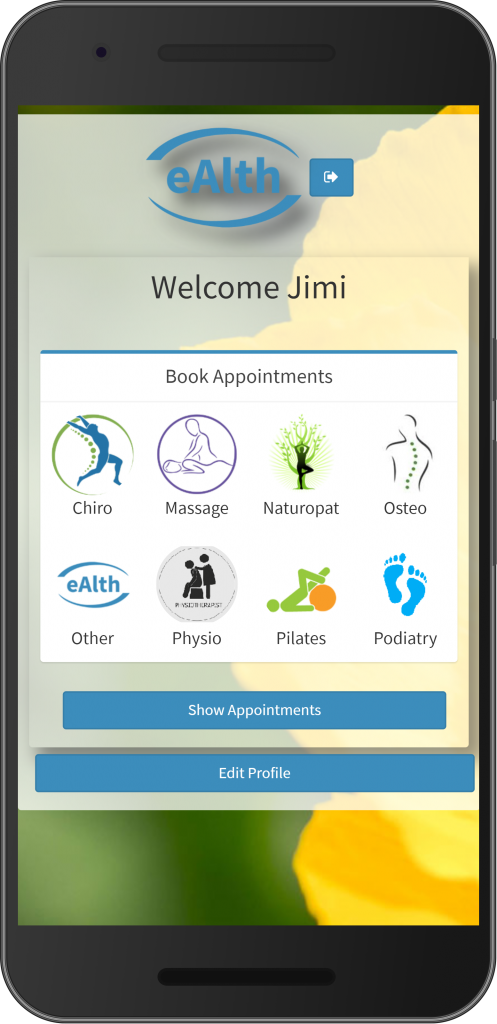 Interested in trying eAlthLTE?
Click here
to get started!